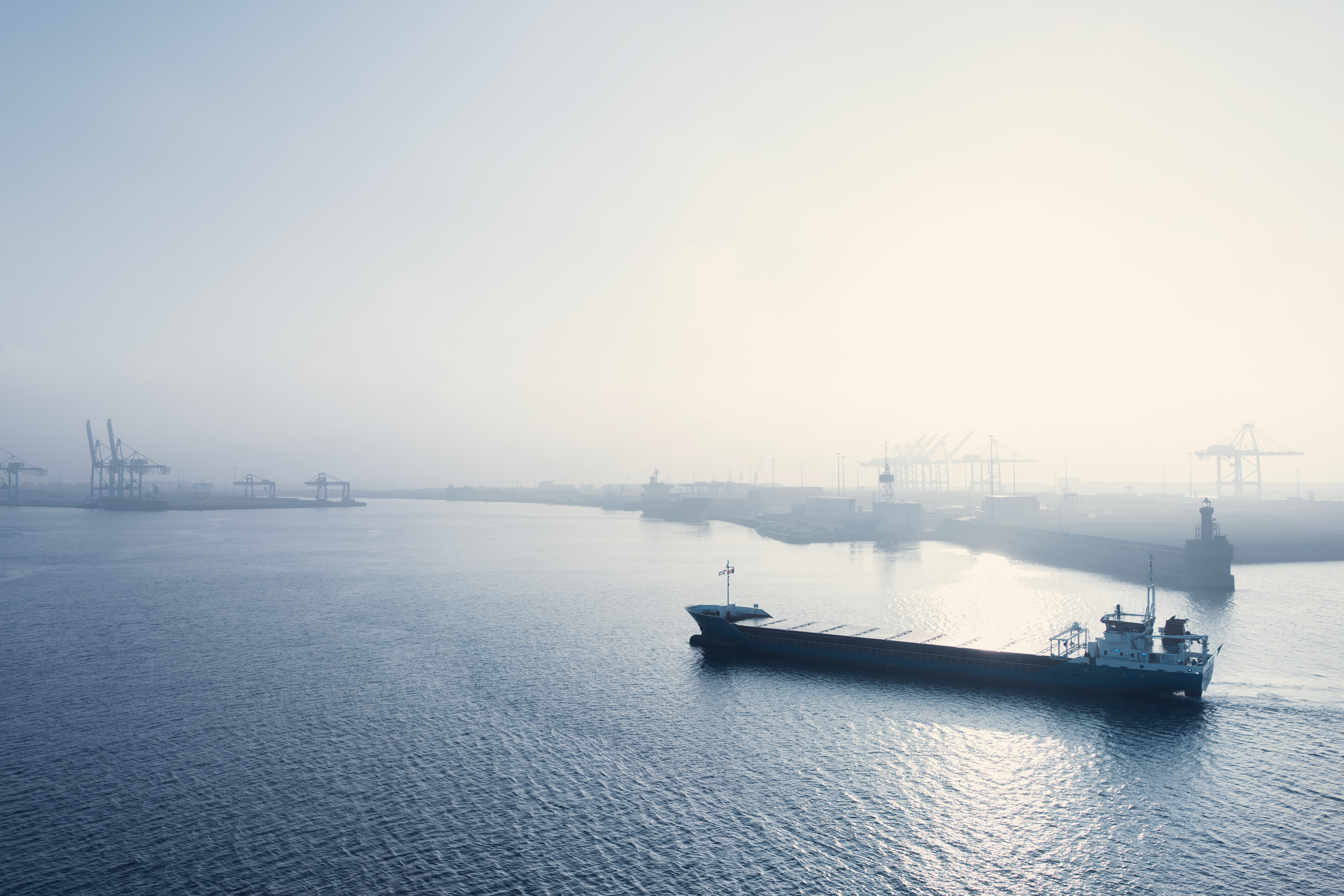 Environment
As a global company with thousands of people spread across the world, we have an opportunity to continuously work towards reducing our environmental footprint and set a healthy standard in the maritime industry.
In 2017, we saw a shift from our environmental focus on vessels to our primary operations, which are the maritime service industry. With this shift, we have started the work to map and build a system to better understand our global footprint in our locations around the world. We are no longer reporting on emissions from previously owned ships, but rather reporting on the environmental footprint of where we have people delivering our products and services across the globe.
Ships service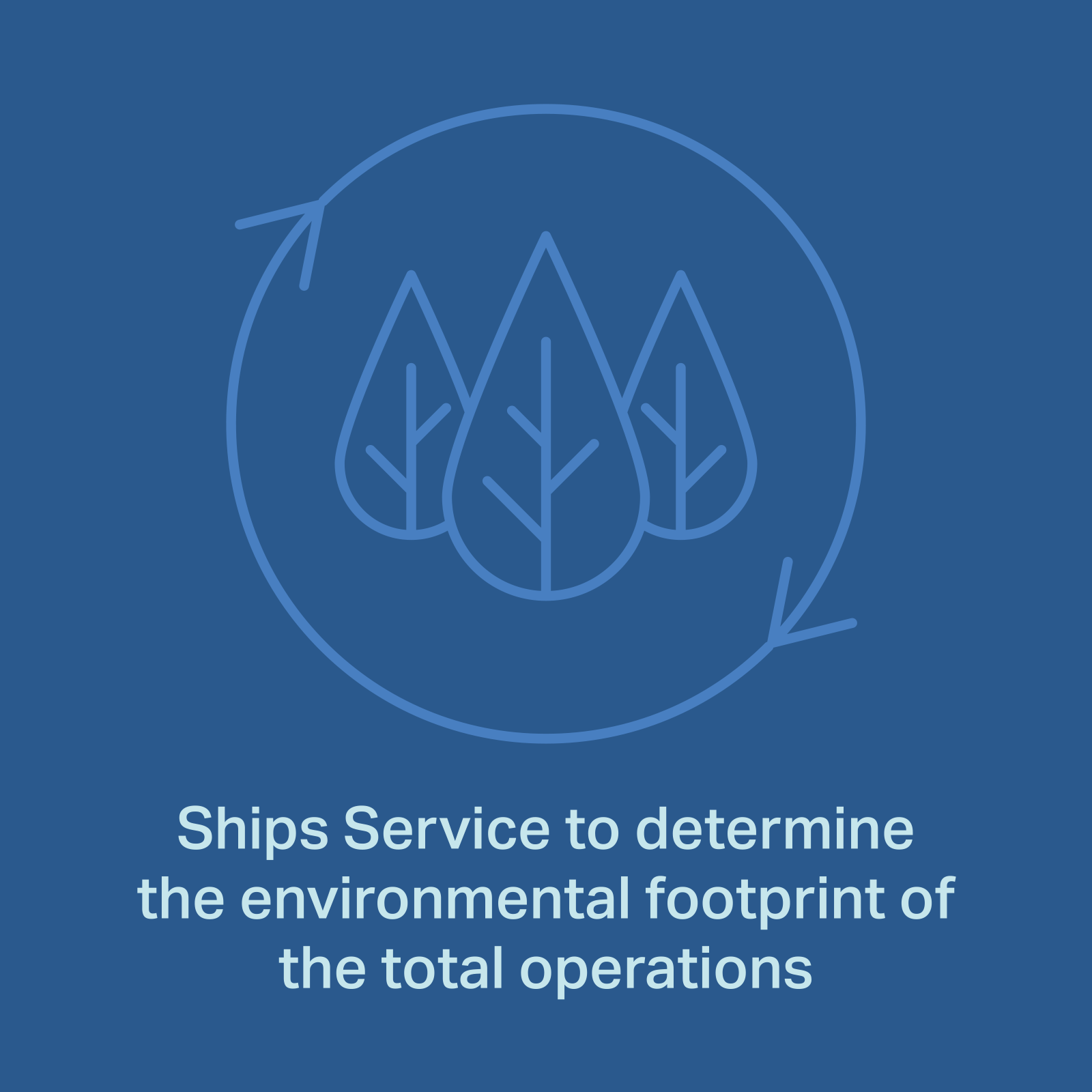 The environmental aspects and impacts of the ships services total operations have not been systematically reviewed to date. In 2018, we will perform an analysis to determine the environmental footprint of the total operations and establish a clear direction for work on environmental impacts.
One of the operations that has an established environmental plan and activities in place is Wilhelmsen Chemicals in Norway, a 12 000m2 production facility with chemical tanks, storage facilities and a deep-water quay. The site does not produce chemicals, but rather brings in different components and mixes it to become products distributed nationally in Norway and globally through the ships service network. The operation is certified according to the ISO14001 standard and has focus on utilising chemical components that are less harmful to the environment, employees and customers.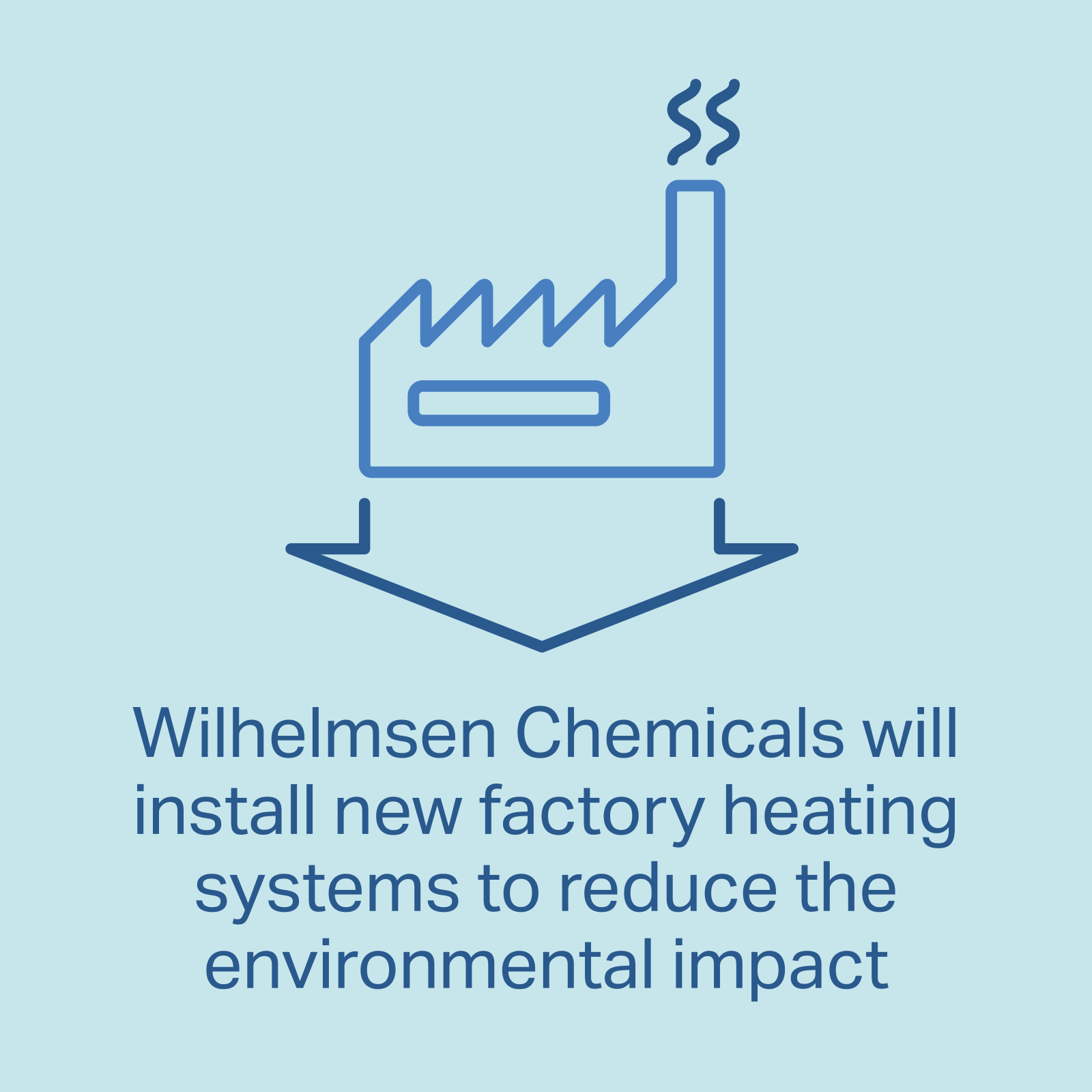 A project was started in 2016 to plan for a modernised and extended tank farm, which will have an impact on both the raw material costs as well as the environment. If approved by local authorities, the environmental impact will be reduced as more of the raw materials will be transported in bulk by trucks instead of intermediate bulk containers (IBC). Also, the site will be able to receive higher volumes of material per vessel delivery. The project lead time is about two years from final approval. In 2018, Wilhelmsen Chemicals also plan to start a project within plastic packaging based on environmental focus by use of recyclable materials. This kind of project is expected to take one to two years due to requirements related to design, filling lines, transport and approvals. Even though there is no requirement yet to use recyclable materials, we believe it will come and we aim at being ahead of the curve. A new bio oil heating system for the site will be implemented in 2018 to reduce the environmental impact of it's operations. One building will have a new bio oil heating system, while the other will have a new heat exchanger retrieving energy from the air.
Ship management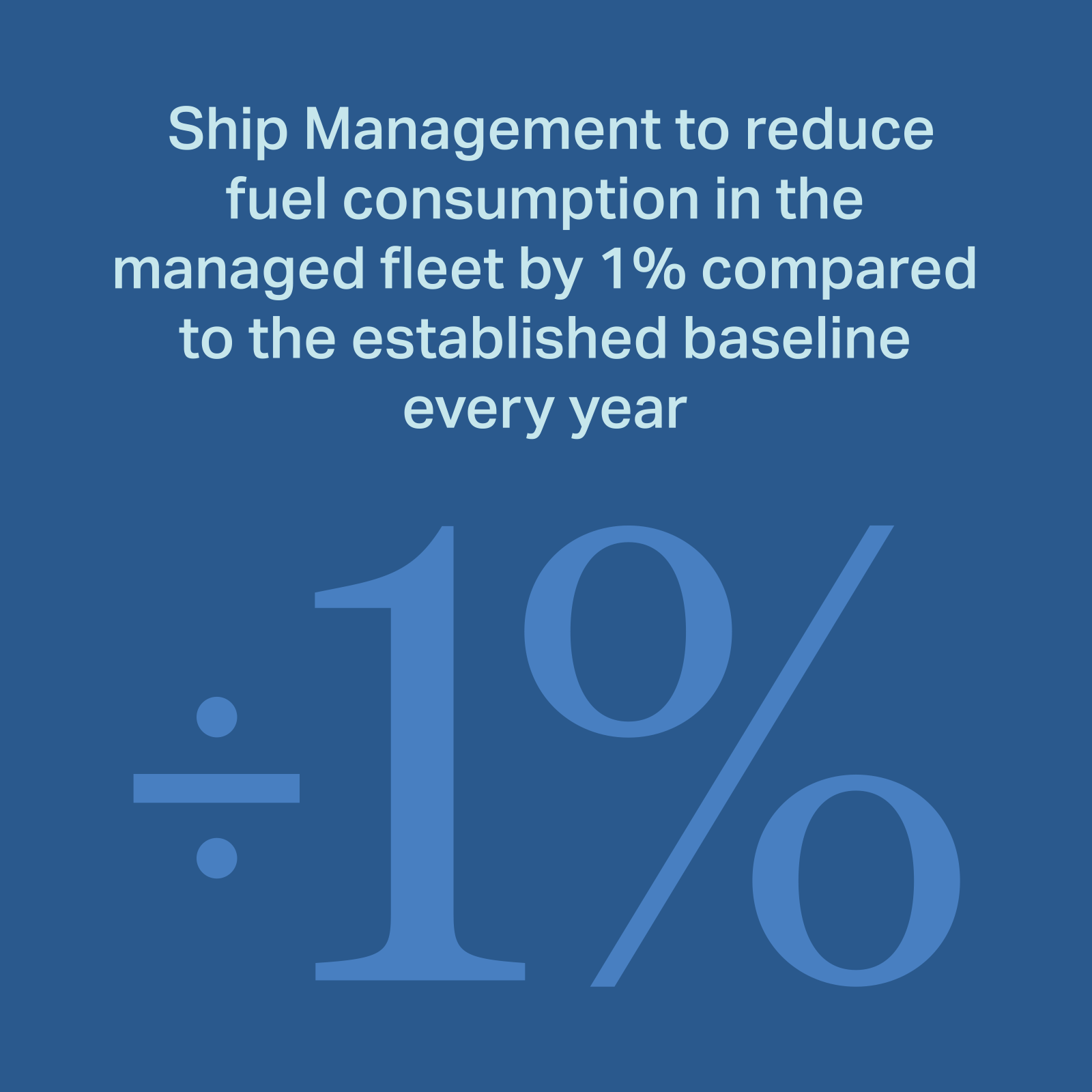 Ship management provides full technical management, crewing and related services for all major vessel types, and as such is in a good position to influence compliant, sensible, safe and environmentally sound operations for vessel owners. To provide value to customers and reduce environmental impact, ship management's goal is to reduce fuel consumption in the managed fleet by 1% compared to the established baseline every year. This is achieved by managing fuel-efficient operations; careful planning and execution of voyages; consideration of weather routing on specific voyages; speed optimisation; and optimised ship handling (optimum trim for reducing resistance, ballast adjustment to obtain optimum trim, propeller immersion, use of autopilots for reducing the distance sailed 'off track').

Overview of the maritime regulatory front
Major maritime environmental regulations dealing with air pollution, greenhouse gases, invasive marine species and ship recycling will continue to come into effect this decade, aiming at reducing the environmental impact of shipping. The scope will include international, regional, country and state level regulations.
We expect companies in which we have a material stake to be at the forefront of regulations in the design and development of products and services, and to actively participate with relevant bodies to obtain a level playing field for the maritime industry.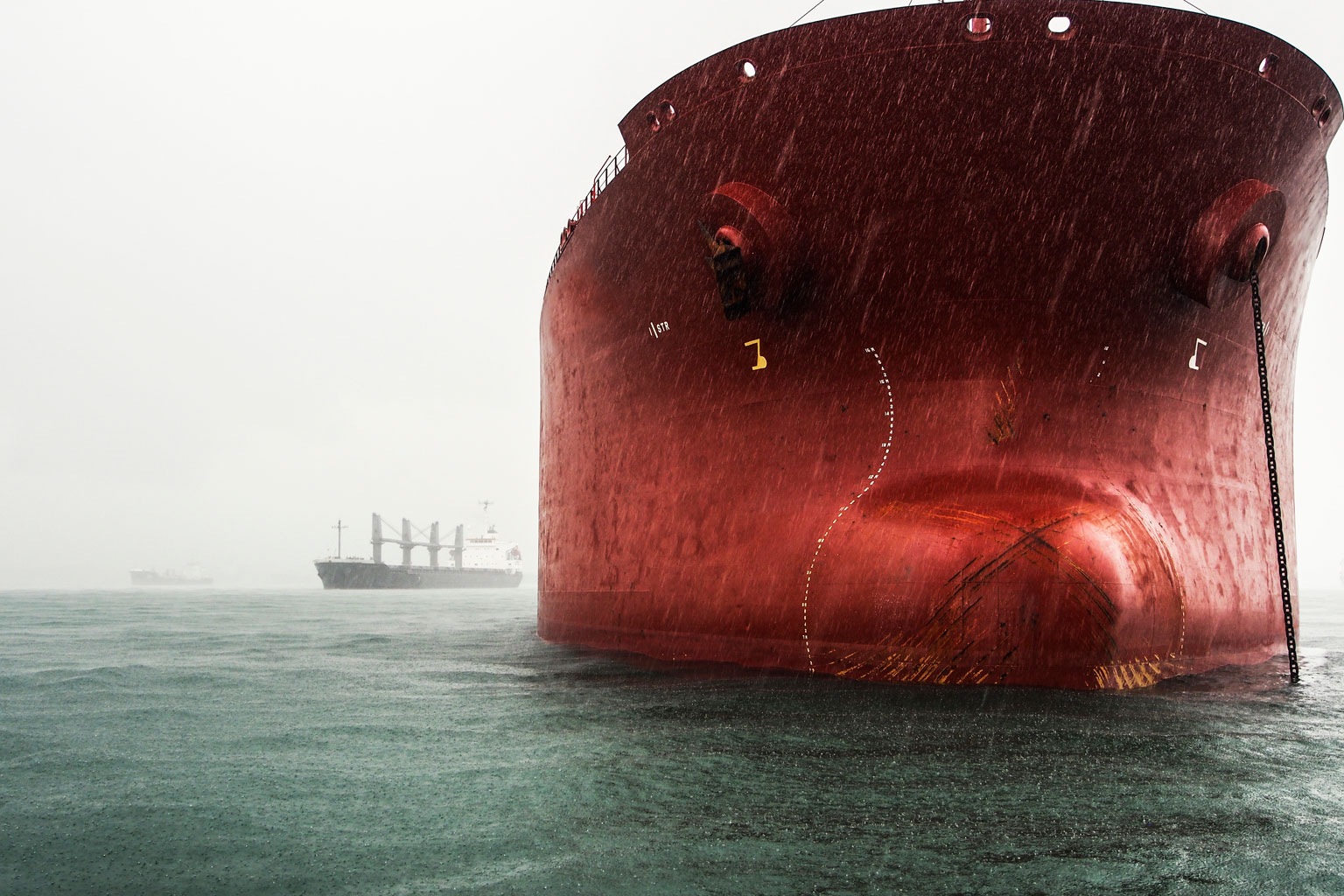 Emission control areas and global sulphur regulation
The International Convention for the Prevention of Pollution from Ships (MARPOL) defines certain sea areas as "special areas" in which, for reasons related to their oceanography, ecological conditions and sea traffic volume, require special controls for the prevention of pollution. Today, there are several such Emission Control Areas (ECAs) or localised regulations in operation in Europe, the US and the Caribbean, covering SOx and NOx emissions. To comply with the requirements, vessels are to use fuel oil with lower sulphur content within the prescribed geographical boundary, or other equivalent measures to reduce emissions. In 2020, a global sulphur regulation will come into effect bringing the maximum sulphur content allowed down from 3.50% to 0.50%.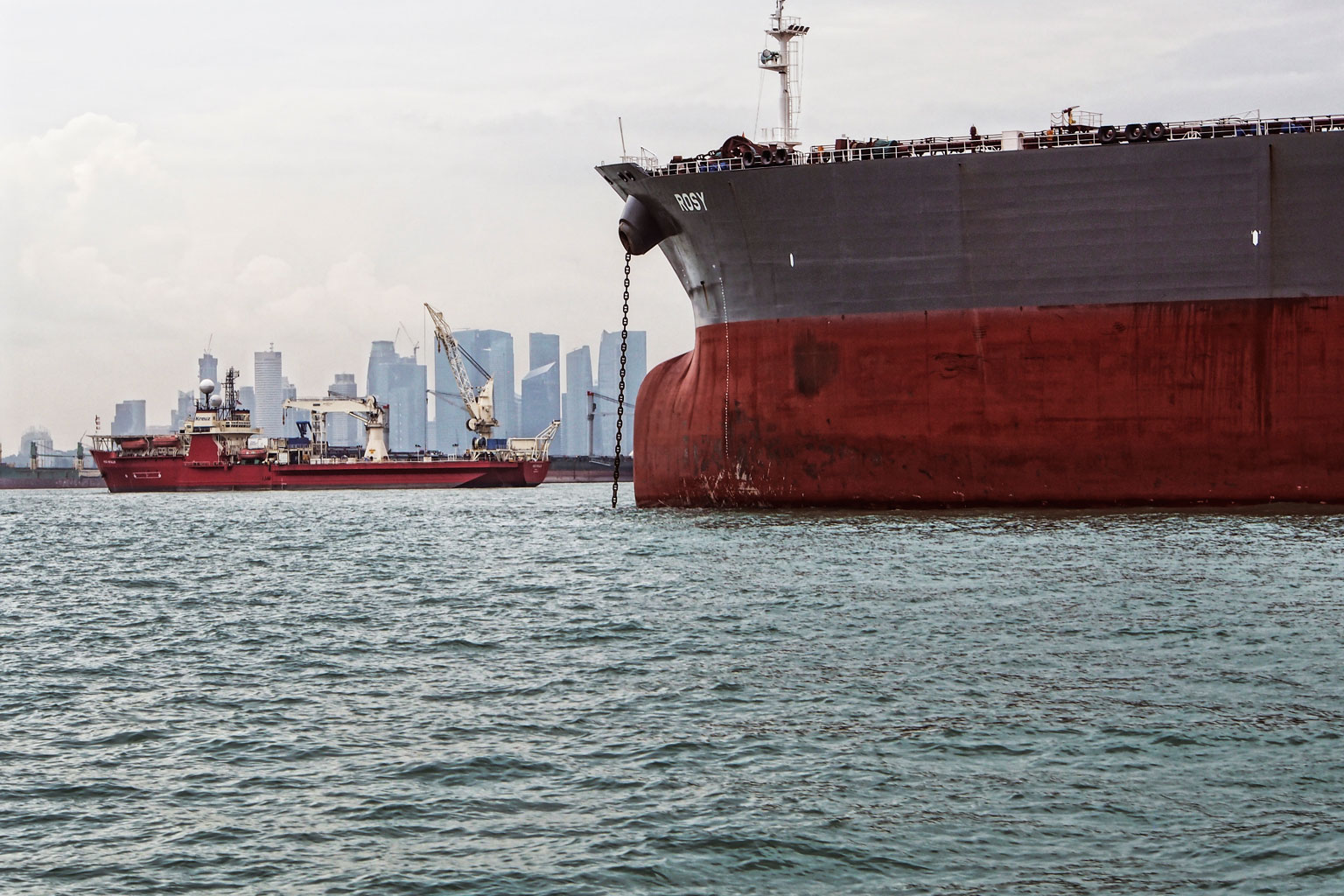 Global CO2 regulation
The International Maritime Organisation (IMO) has decided on a roadmap for developing a comprehensive IMO strategy on reduction of greenhouse gas (GHG) emissions from ships, including the adoption of a data collection system (IMO-DCS) which enters into force on 1 March 2018. The roadmap is to result in the adoption of the IMO strategy in the spring of 2023 and will include short-, mid- and long-term further measure(s), as required, with implementation schedules. Concurrently, the EU is developing mechanisms to include maritime transport emissions in the EU's GHG reduction commitments. The EU MRV (measurement, reporting and verification) regulation comes into effect on 1 January 2018 and requires ship owners and operators to annually monitor, report and verify CO2 emissions for vessels calling at any EU port.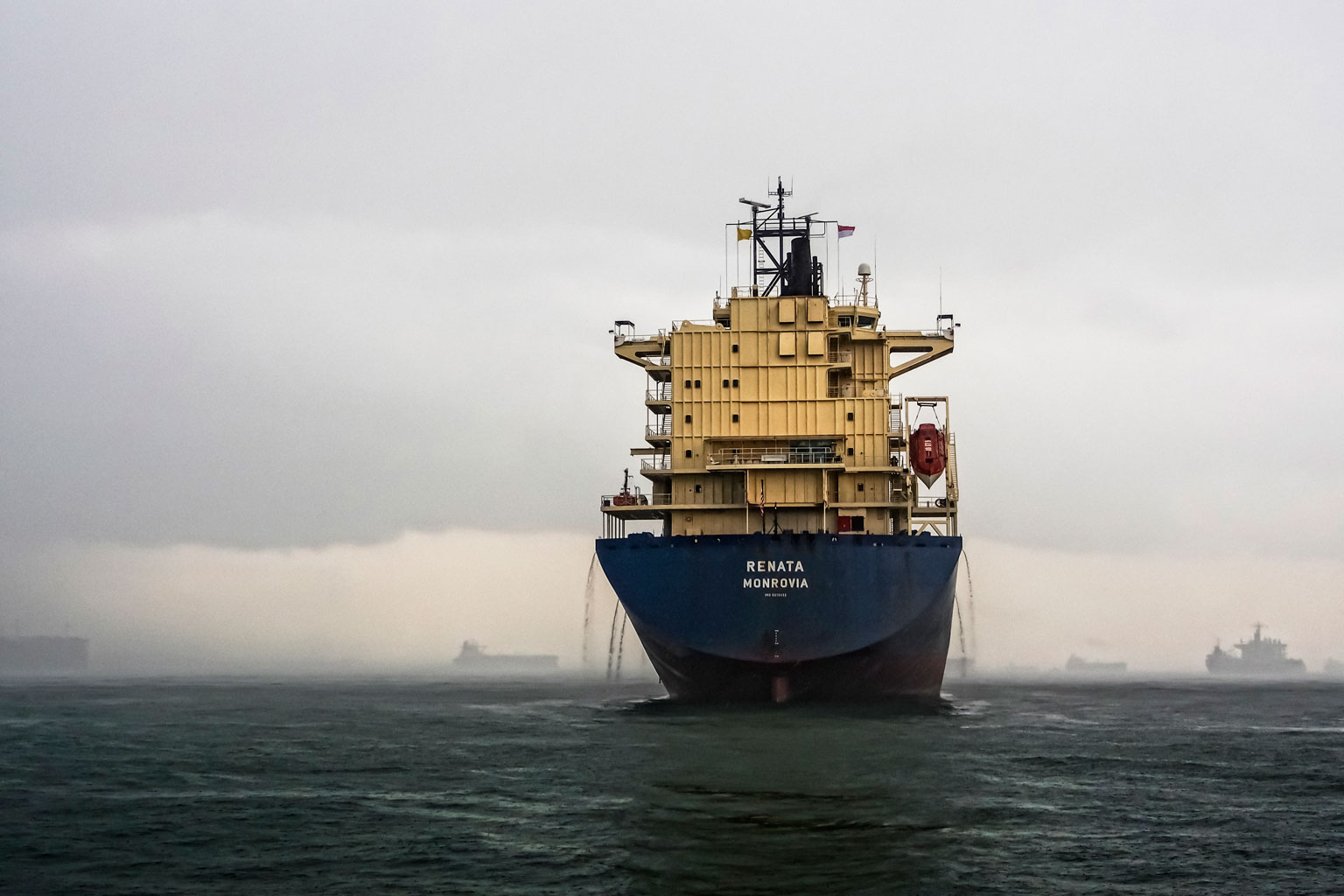 Ballast water management convention
The IMO Ballast Water Management Convention of 2004 came into force from 8 September 2017. The IMO convention requires vessels to install ballast water treatment systems no later than the first renewal of the International Oil Pollution Prevention (IOPP) certificate. The US implemented ballast water regulation for US waters on 1 January 2016, meaning that all vessels entering into US waters are required to have ballast water treatment systems in operation at the first scheduled dry-docking after this date. The US regulations require US Coast Guard (USCG) type approved ballast water treatment systems. At the end of 2017, five ballast water treatment systems had received the final USCG type approval. USCG may grant an extension until the next dry-docking period where none of the type approved systems are suitable for the vessel.
The Hong Kong convention
The 2009 Hong Kong International Convention for the Safe and Environmentally Sound Recycling of Ships aims to ensure that ships, when recycled, do not pose any unnecessary risks to human health, safety or to the environment. The convention is yet to be ratified by the necessary 15 states, representing 40% of world merchant shipping. Norway was the first country to sign the convention. By end 2017, six countries had signed the convention representing 21.23% of world tonnage.